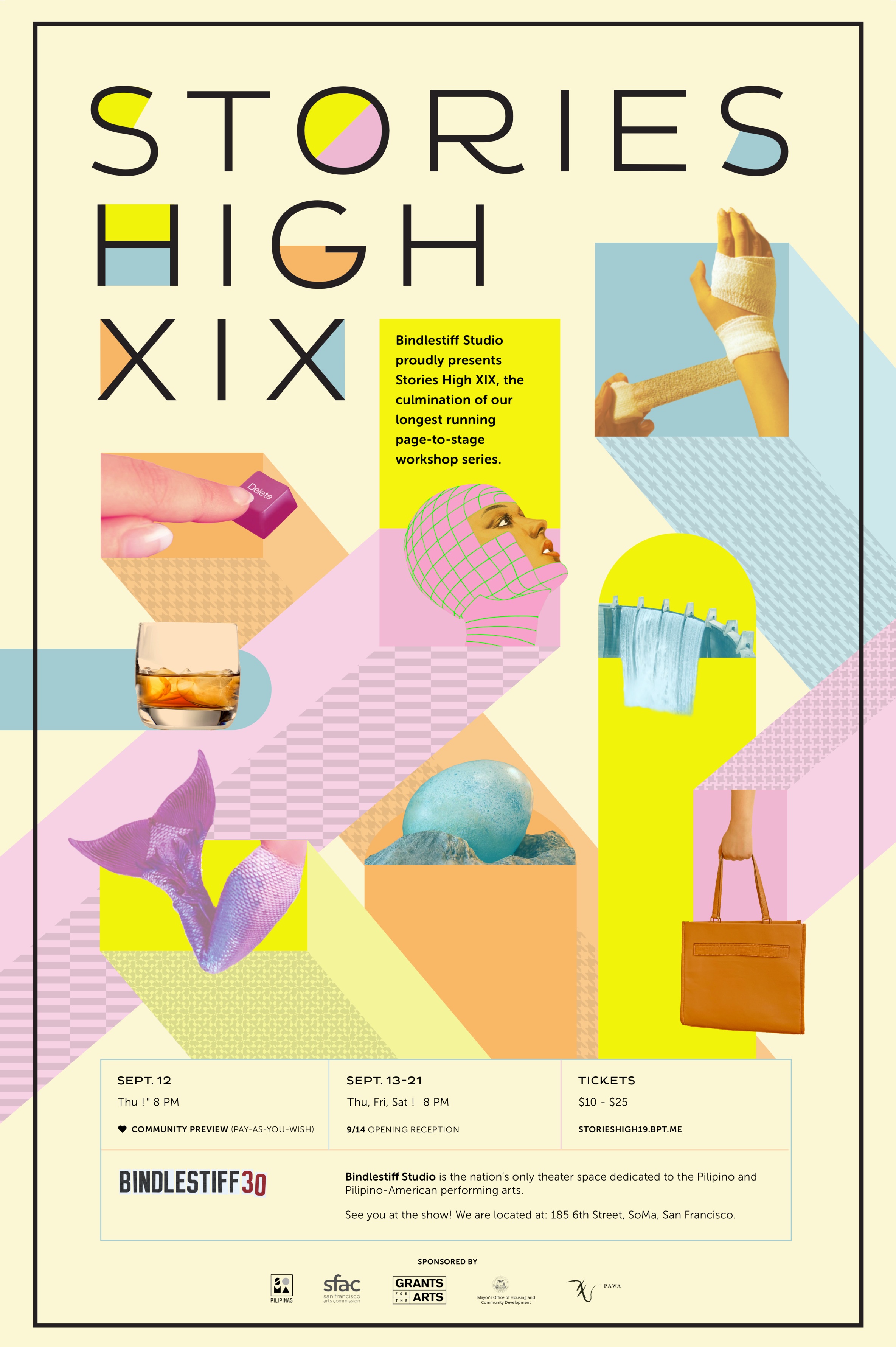 Bindlestiff Studio presents: Stories High 19
-the culmination of our long-running annual page-to-stage workshop series.
Sponsored in part by:
PAWA (Philippine American Writers and Artists), Inc.
San Francisco Grants for the Arts
San Francisco Arts Commission
MOHCD - SOMA Stabilization Fund
Featured Plays:
In Real Life written by Christina Ying
In Real Life challenges the role of memories, intimacy, and grief in the digital space.
Missed Connection written by Anth Bongco
Missed Connection: Date night can't get any worse, right?
Mermaid in Saint Malo written by Rizal Adanza
Down in the bayou of St. Malo, Louisiana, the first settlement of Filipinos in the states, there are whispers of delicious mermaid eggs on the black market.
When You Gotta Go written by Michael Loria
When You Gotta Go: Mind over matter? Try heart over bladder.
Our Lady of Vincristine written by Lauren Garcia
Our Lady of Vincristine, be our at our side, for all our needs, on earth and everything thereafter.
My Mediocre Heart written by Edu Ibazeta
Would you give up everything for a chance at the American dream?
The Cleaner written by Nic Feliciano
Despite all my rage, am I still just a rat in a cage?
Subterranean written by Kevin Lim
Something beautiful is down here.